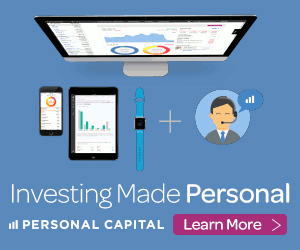 Here at Physician on FIRE, we donate a substantial portion of our profits generated by this site to a variety of charitable causes, often utilizing our Donor Advised Fund.  I give from our Fund to various local and national charities.
As of late 2020, over $400,000 has been donated as a result of this charitable mission since this blog's inception in 2016.
If you can help this site become profitable, it will benefit hungry people and pets, hospitals, schools, and other charitable organizations that are near and dear to my family and me.
A sampling of some of the organizations that benefitted from our donor advised fund:
Local Soup Kitchens
Local Food Shelves
Bike the US for MS
Local No-kill Animal Shelters
Hospital Foundation
Public Libraries
YMCA
Local School PTO
The Boaz Project (cares for orphans internationally)
Salvation Army
The Alma Mater "State U"
Local Sports Association
Fund to help local families pay winter heating bills
In April of 2020, 100% of my profits were donated to COVID-19 relief efforts. Approximately $25,000 went to organizations like the Red Cross, Feeding America, #GetUsPPE, Meals on Wheels, and several local food pantries and a homeless shelter.
In 2019, we started donating generously to One World Surgery, paying the full annual salary of one of four physicians on staff at the Holy Family Surgical Center at NPH Honduras, a permanent surgical mission where my family and I have volunteered.
In 2018, we donated $100 each to 100 different charities as requested by readers and site sponsors. View the list of the recipients of that $10,000 gift here.
We repeated the feat on Giving Tuesday in 2019, donating over $13,000 with an anonymous reader donating an additional $1,000. A Gift on Giving Tuesday: $100 to 100 of Your Favorite Charities. 
We did it again in 2020 with a total of nearly $27,000 going to about 170 charities. That included 40 chosen by sponsors, nearly 130 selected by readers (with Vagabond MD donating to 20 of them), and a $10,000 grant I made to UNICEF to help distribute the COVID-19 vaccine to impoverished nations.
This site does earn a decent amount of money, and as of late 2020, over $400,00 dollars have been donated as a result. I share some of the ways this site makes money here and here.
How can you support our charitable mission?
When you are ready to apply for a new credit card, please use the links on this site. I have dropdown links in the top menu and have written the following posts on the topic:
If you have student loans and are not pursuing PSLF, please use my links to refinance. Unlike many sites out there, I share the referral fee with the readers in the form of a cash back bonus, and I also donate $50 to a charity of your choice. No one else is doing that.
You can find the latest rates and cash back bonuses here.
If you're not earning close to 2% on your emergency fund or cash savings, explore better options on our high-yield savings account page.
If you are an accredited investor (income of $200,000 as an individual, $300,000 as a couple or a net worth of $1 Million+ excluding your primary home), please use links from this site to register to view investment opportunities with our crowdfunded real estate partners.
If you are a healthcare professional, please register for paid survey opportunites with our partners:
If you're looking for a low-cost fiduciary financial advisor, insurance agent for disability and/or term life insurance, or a mortgage lender, review the options on our Recommended pages:
I thank you for your partnership in this charitable mission. Read on to read more about how and why I choose to give via a donor advised fund.