I'm a coffee person—through and through. I remember vividly dreaming about owning a Breville machine and becoming the ultimate home barista. So, imagine my excitement when I finally dropped the $600 to get my hands on one.
And then it happened—the dreaded price drop. Turns out, I bought the coffee machine merely days before a massive Prime Day sale, which means I missed out on a 40% discount.
Let's just say my coffee was extra bitter that morning.
With Black Friday right around the corner, I thought it'd be great to share some tried and tested shopping hacks. So, if you're a recently graduated medical student, a new attending, or someone who enjoys a good deal like me, stick around for practical money-saving tips.
11 Smart Shopping Tips for Black Friday
Black Friday is easily the biggest shopping event of the year, with discounts on virtually everything. Doofinder suggests that Americans generate an average of 10 billion dollars during this sale.
The term originated in the USA in the 1950s and refers to the day after Thanksgiving. That means the Black Friday sale will fall on the 24th of November this year.
What started as a simple retail sale day has expanded into a mammoth global phenomenon. And it's not just one day—the entire month of November now hosts a sales Olympics event—with the customers being overwhelmed spectators.
This trend isn't necessarily great news, especially with many deals masquerading as splendid bargains.
How do you know if a deal is worth your time and money? How can you snag the best deals? What can you do to save more money?
It's all very confusing—but I'm here to (hopefully) help.
Here's a list of my top tips to make the most out of the Black Friday sale:
Learn how to better manage your student loan debt, and explore refinancing to a lower rate with cash back offers up to $1,000!
1. Set aside a budget
As cliche and mundane as this sounds, setting aside a budget is probably the smartest choice you can make before a sale. Doctors or not—we're only human. And freestyling your way into a sale is a sure-shot way to overspend on things you don't need.
Sure, doorbuster specials aren't a big deal anymore. But the shift to online buying can still instill an impulse shopping streak in the best of us.
So, decide how much you want to spend beforehand, and do your best to stick to it on Black Friday.
2. Prepare your wishlist
Before making a big purchase, I run it against my use case theory. If I can think of three solid reasons or use cases for the product, I buy it.
But here's the thing: A seemingly huge discount can alter your logic—so much so that you may cook up non-existent use cases for a product. It's like some reverse Jedi mind trick, but instead of using the Force, it's the allure of a good deal that has you saying, "I definitely need this inflatable unicorn pool float for my living room."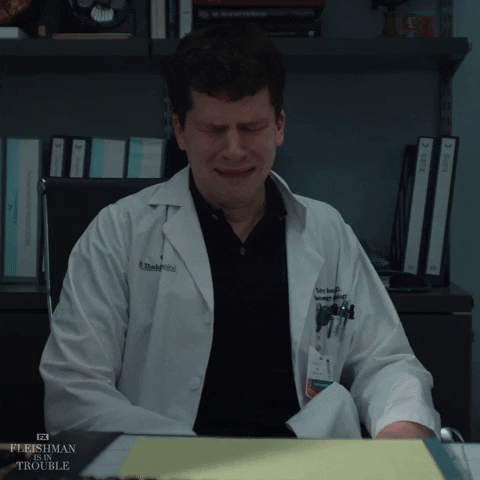 The result? You buy something you'll regret the next morning.
Avoid this disaster by making a wishlist of particular products, brands, or features you need. This way, you can go straight to the discounts that most interest you.
3. Bag early bird shopper discounts
Turns out early bird sales are legit.
A survey by the National Retail Federation revealed that in 2022, 56% of shoppers mentioned they benefited from early holiday deals.
Retailers will be advertising different deals throughout November. Keep a close eye on the price trends for your top items, and buy them when the prices drop.
Early bird shopping also comes with an advantage we don't talk enough about—you have a better chance of getting your products on time. There's a high chance the retailer will run out of stock due to issues with shortages or higher-than-expected demand during the actual sale.
4. Use a price tracker
Let's be real. We don't browse shopping websites to keep track of prices every day. Who has the time? Definitely not those of us in healthcare (or the rest of the world for that matter).
Let's say you check out a website during Black Friday and discover a product that's supposedly on a 50% discount.
How do you know if this discount is legit? Is this the lowest price the product has ever been sold for?
The answer to your woes is a price checker website. Sites like Keepa, Earny, and CamelCamelCamel (this site even has a browser extension) can help you access the price history of a product.
For instance, here's a vacuum system I've been meaning to buy. At the time of writing this article, this product appears to be on a 33% discount on Amazon.
But is this discount legit? I used the CamelCamelCamel website to find out the product's price history. And to my pleasant surprise, $99 is the lowest this product has ever been listed for.
5. Leverage a store's price-match policy
Most offline retailers have a comprehensive price-matching policy today. This means they'll lower their prices to match their competitor's offers.
Not only can you bag items at the lowest price, but this policy also lets you get products that are sold out at a retailer with lower-priced advertisements.
Now, you don't want to go to a store and be disappointed if they don't offer a price match. You'll need to read some fine print to avoid these scenarios. For instance, Best Buy offers a "price match guarantee" when the product matches exactly, is in stock at the other retailer, and isn't on its exclusion list.
Note that you'll need some proof to back up your claims while asking for a price match—a screenshot of a competitor's offer or an ad will do.
But that brings us to the next problem—how do you know which competitor is offering you the lowest price?
Price comparison tools to the rescue!
Tons of websites like PriceGrabber or apps like ShopSavvy can help you compare a product's prices without switching between several browser tabs.
6. Maximize coupons
Most brands will have discount coupons you can use during Black Friday. But the real question is—where can you find them?
Use a coupon extension
It blows my mind how everything you can think of has a browser extension, including coupons.
For example, Honey is a reputed option that can scour the internet for coupon codes and discounts. Let's say you shop for a pair of shoes online. Extensions like Honey will automatically find and add the best coupons on your purchase before you pay.
Look for coupons on the website
Huge sale events like Black Friday will prompt brands to advertise several discount codes all over their websites. Check everything out, including free shipping coupons to save more.
Search for coupons on Google
Another effective way to find hidden brand coupons is by searching on Google. Simply type "(Brand Name) + Coupons" or "(Brand Name) + Black Friday Coupons" for great finds.
7. Buy discounted gift cards
Another option to save money on Black Friday shopping is getting discounted gift cards.
All you have to do is purchase cheaper gift cards in advance and do your Black Friday shopping using these cards.
Wondering where to get these discounted gift coupons? Check out gift card swap websites like Raise.
Here, you can either purchase gift cards on offer to your preferred Black Friday shopping establishments or sell gift cards you won't use to earn cash.
8. Use your credit card to shop
Skip this suggestion if you aren't someone who's disciplined about their credit limit and card payments.
If you're still here, check out these four specific reasons for using a credit card during the Black Friday sale:
Earn valuable rewards: Good credit cards offer cash back, points, or miles on purchases, which you can redeem for travel, merchandise, or statement credits.
Some cards even offer bonus rewards on certain spending categories, such as electronics or appliances.
Plus, cards that come with a welcome offer usually have a minimum spending threshold. A Black Friday sale may be the perfect opportunity to do so.
Read our post on the best cash back credit cards and using Amex Points to get up to $80 off Amazon purchases for Prime Day for more suggestions.
Protection against fraud: It's a known fact that credit cards have stronger fraud protections than debit cards. Most card companies will give you a $0 fraud liability.
Extended warranties: Tons of credit cards offer extended warranty coverage on purchases. These warranties typically add an extra year or more to the manufacturer's warranty—a feature that can be especially beneficial on expensive products.
0% APR offers: Some credit cards offer introductory 0% APR periods if you're a new customer. This means you can finance your Black Friday purchases without paying interest for a while (usually 12 to 18 months).
9. Join loyalty programs
Loyalty programs can be super useful if you regularly shop at particular stores. Brands usually offer a welcome discount when you sign up for a membership. Plus, some brands have exclusive offers for loyal members during sales.
A loyalty program we use often in our family is Bed Bath & Beyond. The brand's paid loyalty program, BEYOND+ comes at an annual fee of $19.95. The program gives members up to 40% extra discounts plus free returns, on all purchases.
So if you know which stores you'll shop at on Black Friday, check their websites for details on their loyalty programs.
10. Buy in bulk
Bulk shopping = bigger discounts.
The same logic applies to the Black Friday sale.
A simple way to buy in bulk is to shop with your friends and family and split the bill later.
I get it—for several reasons, this may not be a practical suggestion.
This is where bulk lists come into play. There are tons of local bulk lists on Reddit or Facebook groups. You can add your share of orders to a pre-existing list or make one yourself.
11. Abandon your shopping cart
This one's a little trick that works almost every single time!
When you browse online and find any discounts, try closing your browser without buying anything and wait for a while.
In most cases, you'll get an email from the store saying "The items in your cart are waiting for you" or "We noticed you left a few things in your cart".
They'll then offer you a small discount coupon to encourage you to check out. I don't mind a little sneaky marketing if it's saving me money.
Black Friday Questions You May Have
If you're a "Black Friday skeptic", here are answers to some questions you may have:
Why do people go crazy for Black Friday?
Simple—because that's the intent of these sales and we're only human.
Black Friday sales are designed to lure you to spend money—even if you're not looking to buy anything. You'll see even the most strong-willed of people cave when faced with a good deal.
But why does this happen?
A research paper by Robert M. Schindler states that buying something at a lower than the standard price is satisfying. Even if it's a product you don't need, the value of the deal itself can be satisfying enough to trump logic.
Then there's the factor of FOMO or "fear of missing out". Limited-time offers can successfully increase "anticipatory regret", driving you to purchase things you otherwise wouldn't.
Lastly, we have the "shopping momentum" phenomenon, which happens when a purchase gives you the psychological impulse that encourages you to purchase again. So basically, shopping leads to more shopping.
Is Black Friday worth it?
Short answer: typically.
Long answer: Black Friday deals are usually the best prices we see all year.
But that isn't always the case. Some Black Friday deals aren't great or are repetitive from previous years. For instance, you'll see lower prices on older models of electronic devices. These devices only get cheaper in the months to come.
Keep in mind that Christmas is around the corner with its specials and discounts where you may purchase your items at an even lower price.
On the other hand, you'll see some products going on sale every few months, which is why their Black Friday discounts aren't jaw-dropping. The other thing is that Black Friday can distract us from the family time that this Holiday is meant for. Also, if not monitored Black Friday can lead to overspending.
So, whether Black Friday is worth it or not boils down to your personal shopping cart.
How do I know I'm actually getting a good deal?
There's only one way to know—price research.
I've talked about price trackers like Camelcamelcamel and Keepa as well as comparison tools like PriceGrabber to help you reduce the manual work involved in researching price tags.
Final Thoughts
The holiday season is in full swing, and I hope these money-saving tricks will help navigate Black Friday better. I might have missed a hack or two—so if you have something to share—I'm all ears.
A generous and temporarily increased welcome bonus of 80,000 points & Peloton membership credits on the Chase Sapphire Preferred & premium card perks with the Chase Sapphire Reserve!
card_name
Intro APR
intro_apr_rate,intro_apr_duration
Regular APR
reg_apr,reg_apr_type
Recommended credit
credit_score_needed
Bonus Intro Rewards
bonus_miles_full
read more
card_name
Intro APR
intro_apr_rate,intro_apr_duration
Regular APR
reg_apr,reg_apr_type
Recommended credit
credit_score_needed
Bonus Intro Rewards
bonus_miles_full
read more