Revisiting and Revising the Investor Policy Statement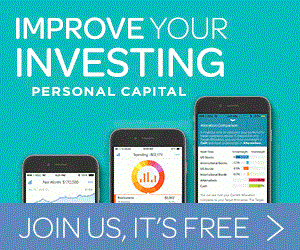 A year ago, I published a post with an authorative, almost demanding title: You Need an Investor Policy Statement. Did you listen? Or even hear me? Most likely not, as my readership then was a fraction of what it is now.
Either way, I encourage you to go back and consider the original post. While you may not need an IPS, this simple document will help you define your goals and the strategies you intend to implement to achieve stated goals.
An IPS is a set of guiding principles. Asset allocation is a vital piece, and if you don't have an IPS, this is where you should start. I shared a few tools on how to arrive at your desired asset allocation in my 20 Step DIY guide. Once you've got that piece figured out, you can add components above and below it, like so many Lego pieces.
Eventually, you'll have your very own highly personalized masterpiece. Of course, it doesn't have to be complicated; in fact, it could easily fit on a single page. Mine does.
The IPS is a living document. It should grow along with you and your money. But, remember, it represents a set of guiding principles and those principles shouldn't be altered on a whim. One blog post, one book, one conversation with a colleague should not have you running for the word processor.
I recommend revisiting, and perhaps revising your IPS once a year. If ideas come up mid-year, keep a log of them. Write them down or type them in, and after a year has elapsed, review those ideas and decide which ones make the cut.
Over the last year, I've done a whole lot of reading, reflection, and writing, which has led me to make some changes in my IPS. Below is my updated IPS, with the changes in red.
I'll go through each of the changes, explaining my rationale.
Updates Explained
Objective:
Retire early from clinical medicine. Currently on track for mid-2018 to mid-2019
Acquire a comfortable cushion, with > 36x annual expenses.
$1,500,000 between a taxable account and 457(b)
$1,000,000 between Roth IRAs and 401(k)
$250,000 in our Donor Advised Fund  
$200,000 between two 529 Plans 
The previous version had me retiring by age 54 (empty nest age), most likely earlier. Now, it's most definitely earlier, by more than a decade.
I also changed the wording from "retire early" to "retire early from clinical medicine." Over the last year, it has become clear that I will continue to devote time to activities that generate income, even after I am quote-unquote retired. You do want to know what my life is like after I leave my anesthesia job, don't you?
I dropped the target from > 40x annual expenses to > 36x, based on the math in my financial freedom post and the truncated timeline.
The particular targets are new to the IPS. I shared them in a guest post on Financial Samurai and I believe they are achievable based on our timeline if the markets don't crash in the interim. If they do crash, we'll re-evaluate at that point.
Philosophy:
Invest in a diverse portfolio of passive Index Funds, keeping expenses low.
The only change here is the word Vanguard is now passive. Although I still own exclusively Vanguard funds (save for my HSA where they're not available), I am open to owning similar funds from other companies. I have opened an individual 401(k) with eTrade, and will be looking into my best options in that account.
Drawdown Plan:
Set up 457(B) to pay $3,000 to $4,000 per month
This is a significant increase from the previous plan to draw $1,000 to $2,000 a month. After some thought and consultation on the WCI forum, I decided it will be best to drain the non-governmental 457(b) over five years or so, rather than try to stretch out over decades.
Why? Technically, until the money from a non-governmental 457(b) is dispersed, it belongs to the employer, and could be at risk in the event of a bankruptcy. While that may seem unlikely, I've worked at a hospital that went bankrupt. I didn't have retirement accounts with them, but I was burned in other ways that continue to burn me years after.
I could take a lump sum, but adding $150,000 to $200,000 to my taxable income in one year is poor tax planning. Taking $36,000 to $48,000 a year will have a lesser effect on my taxes in those first five years as compared to receiving it all at once.
15% tax bracket would avoid taxes on capital gains. Outside income may negate the possibility.
I had the IPS before I had a website. With my pledge to donate half my profits from this site, I may still have a good shot at remaining in the lower tax brackets. If not, what a wonderful #FirstWorldProblem to have.
Roth Conversions to fill 15% tax bracket (will count as IRA distribution for tax purposes) if possible.
See above. The increased 457(b) draw will also make it more difficult to land in the lower tax brackets in the early years of retirement.
Consider Retirement When:
Research health insurance options. High priority
It's the biggest unknown in our future spending needs, and it's not at all clear what our options will be in a couple years. A high deductible plan will suit our needs. We can afford to spend thousands per year on healthcare, but need to be protected from a catastrophic event that costs hundreds of thousands or more.
Work part-time as a transition to retirement.
When I took a serious look at a part-time schedule last summer, I didn't think it would work in my practice, and I wasn't convinced it was the best option, as enticing as it sounded. Now, it appears it may be an option for me, and I hope to have news to share with you in the coming months.
Retirement Asset Allocation
5 years expenses in bonds (in 457(B) and 401(K)), roughly $400,000)
When I first wrote my IPS, I thought I should be conservative with the first 25x, the amount that represented financial independence based on a 4% safe withdrawal rate. I had 10 years in bonds, representing a 60% / 40% split between stocks and bonds.
I've realized that such a ratio may be prudent for traditional retirees, but not for those who might need the portfolio to last 50 to 60 years. An excellent, detailed, and ongoing Safe Withdrawal Rate series from Early Retirement Now confirms that a more aggressive strategy is prudent.
A switch to 5 years in bonds represents an 80% / 20% split of that 25x, which I believe has a better likelihood of lasting eternally, and perhaps growing larger over the years.
Have you written your IPS yet? Made any recent revisions? This last year has been a year of revelation, study, and discovery for me. I don't anticipate making nearly as many changes on an annual basis as I have this go-round. How about you?
Find FIRE with me.
Get an amazing spreadsheet, new post notices, & a quarterly newsletter.